Thomas Jefferson High School


Class Of 1963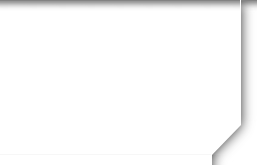 Not a member?
JOIN HERE
Find and click on your name.

Thomas Jefferson High School
Richmond, Virginia
WELCOME TO OUR OFFICIAL WEB SITE
SAVE THE DATE - 60th Class Reunion - September 30, 2023. See the 60th reunion tab at the top of the home page.
Join us for lunch on October 10, 2023, at Tarrant's West at 1 pm. Located at 11129 Three Chopt Road, Henrico, VA, 23233. Everyone is welcome. https://www.tarrantswest.com. 804-205-9009.
Pictures of Tee Jay Lunch at Padow's 4-14-16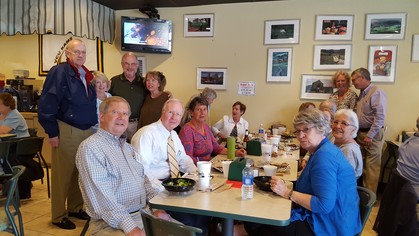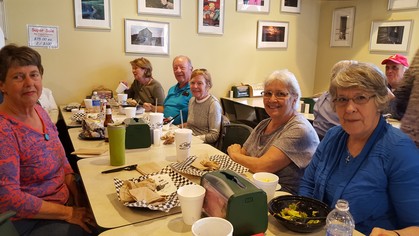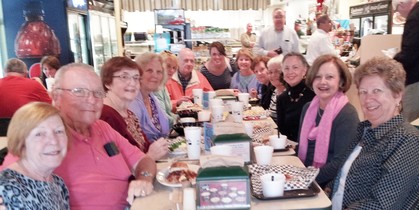 10-27-14 Left to right: Peggy Friedenberg, Dave Gilman, Carol Finch Chaffin,
Jackie Harwood Flammia, Betsy Snead Holloway, Emmett Morgan,
Mark Zell's daughter Lainee Zell Biliunas, Anne Abel Cox, Mary Ellen Brannan
Rose, standing David Sands, Judy Garnett Kaufelt, Betsy Thompson Lyon,
Ginny Pointdexter Samuel, Ginny's friend Nancy Kaufman Harvie.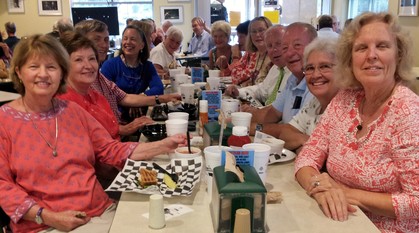 9-8-14 Left to right: Anne Abel Cox, Mary Ellen Brannan Rose, R
ussell Flammia, Betsy Thompson Lyon, Betsy Snead Holloway,
Brenda Gordon Shade, Jane Scott Bigger Chapin, Louise Tabb Whipple,
Judy Crowell von Seldeneck, Billy Collins ('62), Dave Gilman,
Judy Garnett Kaufelt, Jackie Harwood Flammia.
Announcements
NOTE: For earlier announcements go to the
'Announcement Archives' page.
'Reunion Items for Sale'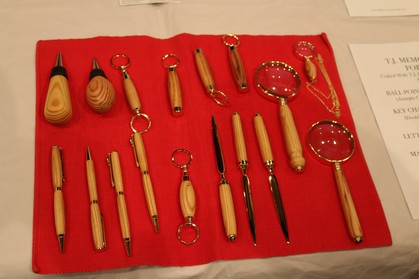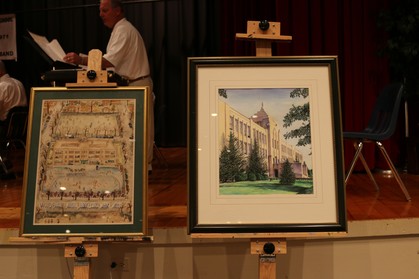 NOTICES: Be sure to 'white list' us in your e-mail
contacts so our messages don't go to spam. See the bottom
of this page for directions.
Should you join the web site? Consider this…we want to keep everyone in the loop and sending e-mail notifications through the website is the most efficient method. Your committee has limited funds. Help us avoid the expense of sending notifications through snail mail! Thanks for your help.
Recommendation: When you are building the details of your individual page you have the option to keep private almost any part of your personal data. Some of you have chosen to not include a mailing address. May I make the recommendation that you include your mailing address and then mark it private?
Your committee works really hard to have an accurate, up-to-date contact list. You can help us with this by including your mailing address. Thanks!
Sign up and join the web site
Click on the tab 'Classmates Profiles' and find your name or go to the login box on the home page. You can add and edit data. If you want to change how you name reads, feel free to do so. They were entered mostly by how they were printed in the annual. If you prefer using a nickname that's fine!
Once you have joined our class site, you can find the names of your friends, enter their e-mail address on their page and send them a message to join too! Help us find our missing classmates!
Profile Pictures. If you don't see your profile picture on your profile page, it will be uploaded shortly. If you didn't have a senior picture taken or you attended TJ but did not graduate from there (guests), send me a photo and I'll put it in as your profile picture.
Photo Gallery. This is the place for you to put pictures of our years in high school, junior high or elementary school. Be sure to identify who is in the picture.
Having problems? If you have any problems using this website or you have questions on how to do something, please e-mail me by going to the 'Contact Us' tab at the top of the home page.
If you have not gotten a response from me, check your spam folder. My message may have gone there. If you have not followed the 'white list' instructions below, please do so now. I look forward to helping you.
Betsy Thompson Lyon, Site Administrator
---
EVERYONE
Please add the following e-mail address to your e-mail contact list. This is called White-Listing:
White-Listing Steps:
Open your e-mail service.

Select contacts.

Select add a contact.

Type the email address above.
Due To spam controls if you don't add the e-mail address to your e-mail contacts, there is a high probability that you won't get any e-mails or announcements from the TeeJay Class of 1963.
---